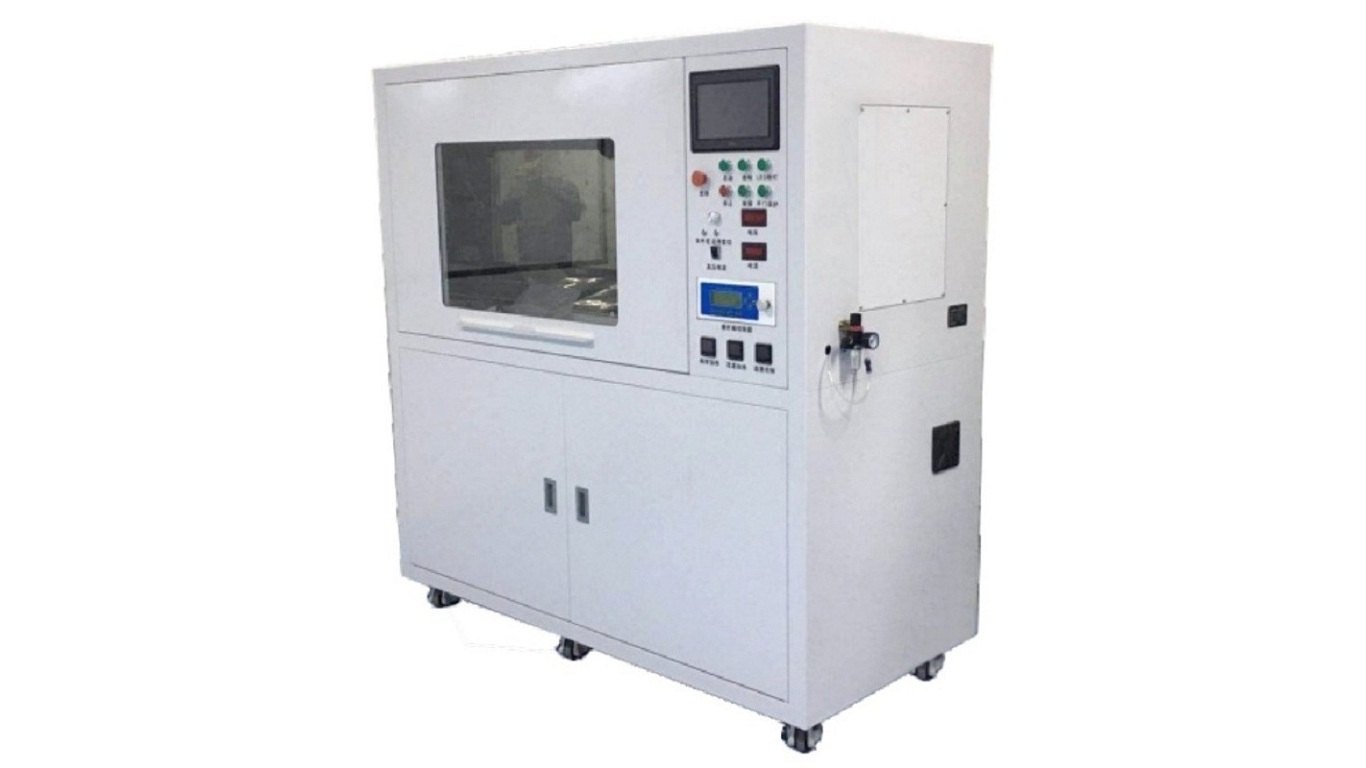 Oriented fibers can induce the proliferation and differentiation of cells and promote the regeneration of damaged tissue quickly. It can be used to prepare muscle cell scaffolds, nerve regeneration materials, skeletal muscle repair scaffolds, cell tissue repair materials, etc.
PARAMETERS
High voltage power supply: (1) positive high voltage: 0-50kV; (2) negative high voltage: 0-30kV;
Liquid supply system: (1) The liquid supply system is equipped with two sets of two-channel injection pumps. (2) The pushing speed is 1-400ml/h; (3) Two groups of liquid supply pumps are independently controlled, which can realize different liquid supply speed control of two groups of nozzle modules;
Nozzle system: (1) 32-needle trapezoidal array multi-nozzle; (2) The material can be made of 316 stainless steel; (3) The maximum width of spinning is 600mm;
Receiving device: (1) Drum speed: 1-2500r/min, speed deviation: ±1%; (2) The receiving platform is made of marble.
Electrospinning technology: electrically charged polymer solution or melt is stretched and refined in high-voltage electrostatic field, accompanied by solvent volatilization or melt solidification, and becomes micro-nano-level fiber, which is deposited on the receiving device to form nanofiber film material with a certain accumulation density.

Features of electrospinning materials: High porosity; Small aperture; High specific surface area.

Application: air filtration, water filtration, battery diaphragm, electrode material, tissue engineering, drug sustained release, drug delivery, dressings, artificial skin, heavy metal ion adsorption, gas sensor, waterproof and moisture permeable clothing, catalyst, reinforcement, etc.
Polluted waste treatment: heavy metal ion adsorption, acid-base treatment, organic waste gas treatment, organic wastewater treatment, small molecule pollutant adsorption, etc.;
Filtering separation: suspension particles, PM2.5 mask, air filtration, water filter, sifting, oil-water separation, extraction, seawater desalination, etc.;
Biological medicine: air-filtration, drug delivery, dressing, drug extract, tissue engineering scaffold, biological testing, cosmetics, anti-microbial, artificial organ, enzyme immobilization, etc.;
New energy: organic solar cells, li-ion electrode material, sodium-ion battery material, fuel cell, li-ion battery separator, photocatalytic hydrolysis, etc.;
Electronic information: gas sensors, humidity sensors bioinstrumentation, flexible circuit, microfluidic chip, micro/nanodevice, etc.;
Catalysis: organic wastewater and gas catalytic treatment, photocatalysis, chemocatalysis, etc.;
Defense industry: missile insulation, stealth wave-absorbing, light isolated material, electromagnetic shielding, etc.;
Other: food processing, composite enhancing, antiseptic, waterproof and moisture permeable, aerogel, high temperature insulating, keeping warm, etc.


Common Electrospinning Materials

1. Water solubility
PEO polyoxyethylene
PVA polyvinyl alcohol
PVP polyvinylpyrrolidone

2. Water-insoluble
PVDF polyvinylidene fluoride
PAN polyacrylonitrile
PU polyurethane
PA Nylon, polyamide
PS polystyrene
PC polycarbonate
CA cellulose acetate
PMMA polymethyl methacrylate
PET Polyethylene terephthalate

3. Biocompatibility
PCL polycaprolactone
PLA polylactic acid
CS chitosan
SA Sodium Alginate
SF silk fibroin
HA hyaluronic acid
Winnie Chan
International Trade Manager
Mob./Whatsapp: +86 18520902852
QQ: 1130008454
WeChat: QingziNano
E-mail: winnie@qingzitech.com
Tel.:+86 757-89956076
Web. : https://www.qingzitech.net/
Facebook: https://www.facebook.com/LeptonChina/
Twitter: https://twitter.com/?lang=zh-cn