Nanoscience 2018 cordially invite you to solicit the 21st International Conference on Advanced Nanoscience and Nanotechnology scheduled on June 21-23, 2018 at London, UK. Nanoscience Conference will be organized around the theme "Revealing the innovatory advancements in Nanoscience and Nanotechnology".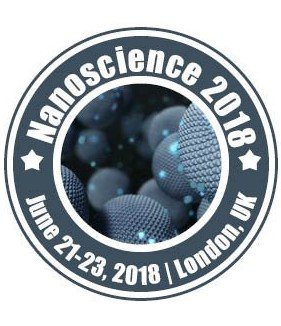 Nanoscience 2018 marks the presence of renowned experts and professionals in nanotechnology and nanoscience fields, business delegates and talented students across the globe ultimately making the event a hub for knowledge transfer facilitating business and academic collaborations that aims to explore and reveal innovative advanced research on Nanoscience and Nanotechnology.
Nanoscience conference will be a best promoting global platform in business and healthcare areas. We expect 150+ participants from over 35 countries to gather to do business collaboration for the future advancement in the field of Nanoscience.
World-renowned speakers, the most recent techniques, and the newest updates in Nanoscience and Nanotechnology are hallmarks of this conference.
Broader International Knowledge-base Exchange Program

Meet Academia and Industry visionaries to get inspired

Expand your knowledge and find solutions to problems Knowledge

Benchmarking and Networking offered at one place

Forge connections and for global networking

Highly Organized and Structured Scientific programs

Poster presentations and world class exhibitions

Participation by Stalwarts from various international societies

Internationally renowned speakers and scientists representation

Career guidance for early career researchers and students

Interesting scientific deliberations and discussions

Perfect platform for Global Networking
Nanotechnology Scientists, Nanotechnologists/Nanotech Engineers, Business delegates, Industrial Leaders and CEO, Nanotechnology Associations and Societies, Head of Department, Professors, Young Scholars and Students from Nanoscience and Nanotechnology field, Physicists/Chemists, Interested delegates, Exhibitors and researchers from Material Science, Polymer Science, Biotechnology.