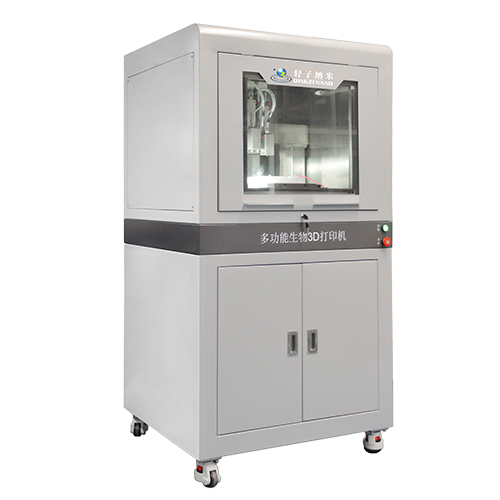 Biomaterial 3D printing is a technology developed for tissue regeneration repair. Tissue engineering scaffolds are conducive to the induction of cell proliferation and differentiation, and can quickly promote the repair of defects in tissue regeneration. The biomaterial 3D printer can produce stents smaller than 1 micron in diameter, which is more conducive to cell attachment and differentiation.
Functional Features of Biomaterial 3D Printer

No.

Parameters

1

Printable materials: hydrogel, PCL, PLGA, PLA, chitosan, sodium alginate, temperature-sensitive materials, photosensitive materials, etc.;

2

The minimum print accuracy can reach 100nm;

3

Nozzle positioning automatic calibration system;

4

Optional low-temperature printing device;

5

Environmental temperature and humidity controllable;

6

Printing area: 150*150mm;

7

Can multi-material, multi-process collaborative switch printing;

8

Stainless steel cavity, ultraviolet sterilization, medical cleanliness level.

9

Multiple nozzles switch freely.